Product release's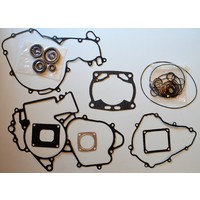 Complete gasket and oil seal kit for Sherco 300 SER 2-stroke.
This kit comprising of every gasket, O ring copper washer and oil seal that you will need to completely rebuild the entire Sherco 300 SER motor.
Top end gasket kits and pistons are also available for the Sherco 300 SER 2-stroke motor.
Apex Imports products are at a genuine trade price
Gaskets
Carefully selected material to ensure all OEM requirements are met or exceeded
Sourced from Taiwan.
Seals
Manufactured in Taiwan to OEM requirements which are met or exceeded
OEM replacement type seal and O rings